Things to See and Do
There are so many things to see and do in Corowa and our surrounding district whilst staying in our awesome Corowa Motel Accommodation. Below are some of our suggestions of things we love about this great area we live in on the banks of the Murray River in Corowa
Federation Museum Queen Street, opposite Ellerslie Gardens. Opened in 1976 the museum houses an excellent collection of memorabilia of Corowa and district. The display was augmented in 1989 with material relating to the Federation of Australia and the part Corowa played in that development. Open: weekends 1-4pm, school holidays or by prior appointment.

Corowa Court House (1886-1887) Queen Street. The courthouse was the location of the Federation Conference which commenced 31 July 1893. Constructed of two-toned red brick, it has a two-storey facade flanked by single-storey wings. The front verandah features plain paired timber posts.
The Canoe Tree Drive beyond the Visitor Information Centre down to the banks of the Murray and you will reach one of the finest examples of an Aboriginal Canoe Tree to be seen anywhere along the Murray. You will also get an excellent view of the John Foord Bridge. There is an information board at the Canoe Tree which explains the history of the Canoe Tree.
Former Corowa Railway Station John Street, was constructed in the 1880s and is typical of vernacular railway architecture featuring a single-storey brick building with front verandah and cast-iron supports. The platform roof is of iron over cantilevered steel brackets. It has a National Trust classification.
Historic Walking Tour of Corowa

The visitor information centre has a Corowa Self Guided Historical Walk which lists no fewer than 49 places of historic interest around the town – 17 of which are on the main street, Sanger Street, many of which are listed by the National Trust.
The highlights include the Globe Hotel (c. 1860), No.6, which was the venue for an evening banquet on 31 July 1893 for delegates and politicians attending the Federation Conference; the Corowa Court House (1888), No. 38, where the official proceedings for the Federation Conference were held; and the Oddfellows Hall (1886), No. 26, where the public meetings for the Federation Conference were held.  There are many other places of interest including the Corowa Aerodrome, which was built by the Americans during World War II,  and the Corowa Ponds Bird Sanctuary. A pleasant walk can take a few hours and be richly rewarding.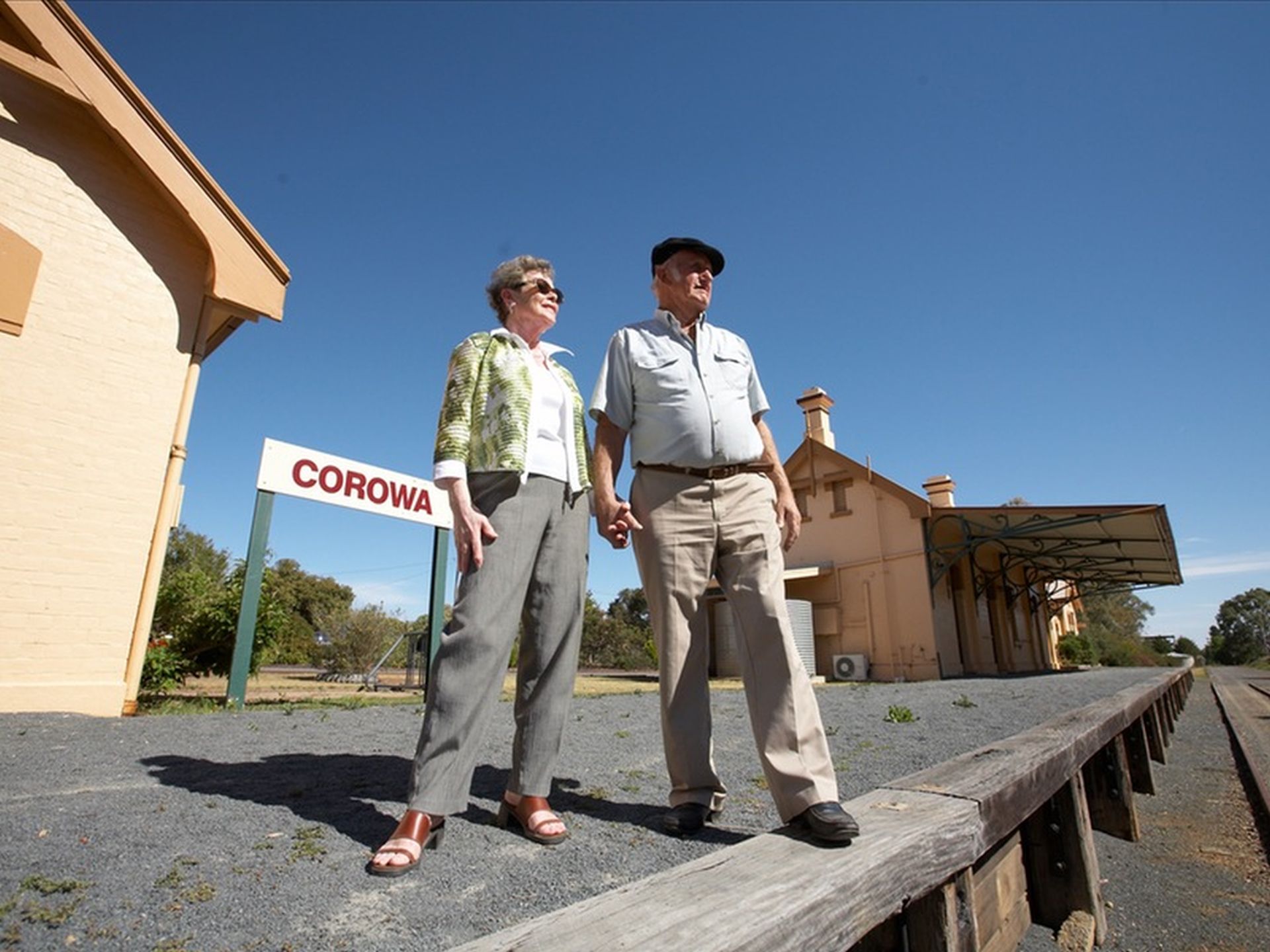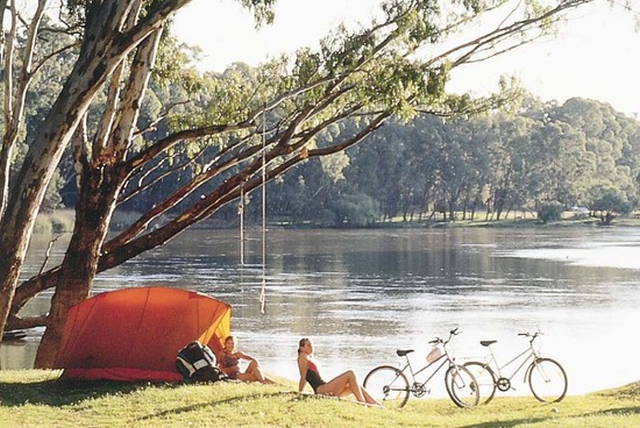 The Murray River

The local visitor centre encourages camping, picnicking, waterskiing, swimming, birdwatching, bush walking, cycling, fishing and canoeing on the mighty Murray. There are three boat-launching ramps on the northern bank of the river.
The Lagoon area at the base of John Foord Bridge is a popular summer swimming and water skiing area for locals and tourists. It is also a perfect area for a picnic on a warm summer day or evening.
Westward and downstream along the Murray River is Lake Mulwala which is notable for its birdlife. It is also a popular fishing destination and is an interesting measure of the health of the river. In drought times it looks decidely unhealthy and when the river is flowing it is impressive.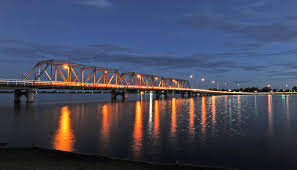 More attractions in and around Corowa: